Oh! I'm so excited I can't wait! Christmas presents are all wrapped and ready to go out. Will Santa be stopping by your house this week? You'll just have to wait and see. For now, a peak at his workshop: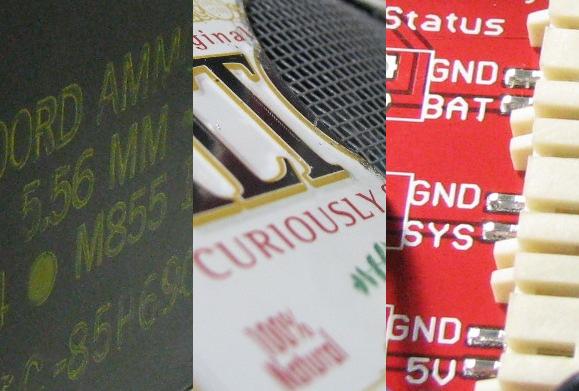 UPDATE
Now that I've given out all my presents, I should talk about three that I made this year. First I built a Mighty Minty Boost. I modified it a little by hardwiring the Minty Boost into the LiPo charger, instead of using the jumper plug. I also chose not to cut a whole for the mini USB charger. I couldn't imagine a situation where you'd want to power a USB device with a mini USB. Over all this project was very simple. Following the soldering directions for the Minty Boost was a snap. The hardest part was hot gluing all the components into place. But everything fit very snug. The USB port sat flush against the Altoids tin and the wall wart single hole looks more clean than Honus' original. Only complaint I have here is that the Minty Boost kit only came with one 1k ohm resistor (you need two to "upgrade" it to work with iPhones/iPods).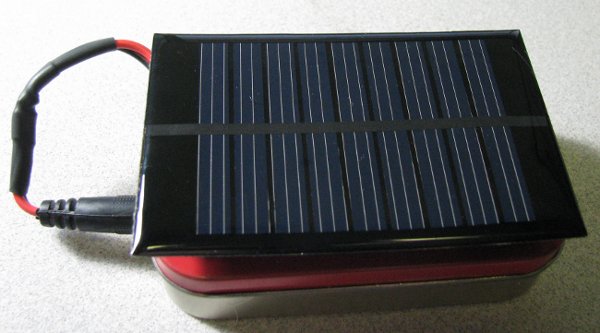 I also built the world's biggest flash light ever. Taking a cue from Olli Erkkila, I hacked apart an ammo box that I had lying around. I also had the spare generic car fog light. After making sure the bulb worked, I cut up the ammo box and fit the light in. Its secured only with silicone glue. Then I wired up the switch and two 12V batteries (in parallel) and it worked perfectly. I was certain that the switch would break off or get damaged after little use so I added the switch guards. They took some planning and several iterations before I succeeded. With some 0.25 in. aluminum 6061 rod on the lathe, i turned out the holes and cut them to length. Then I heat formed them over the vice. Finally I threaded the holes and bolted them onto the ammo box. All in all, it looks pretty pro. The light is rather bright. I planned to use a motorcycle battery to provide more amperes but, as expected, the battery would die without regular recharging.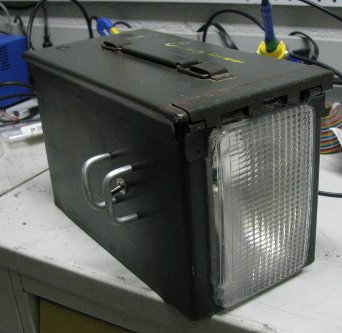 Lastly I built two super-spy soldering accessories. One is a fume extractor fan; the other is a foldable LED night light. For the fume extractor, I got the idea from MAKE Magazine. I wanted to add some nicer touches so I cut a circular hole for the fan. I also put the mesh guard on the inside of the Altoids tin. For the collapsible LED light, I took a folding book light which was schwagg from a job fair, cut it apart, reorganized the battery holder, and glued it into the tin. Now the lamp is inconspicuously safe inside the tin.