The year lasted longer than I expected. I was planning on not riding from September til now. Well gladly, that didn't happen. Here's a quick blast of what happened since August.
At the track, I finished very well at the third Pro Series Race. I technically finished the ominum in 6th place. However, the results don't show how the rain screwed me out of 5th place. I had won entrance into the sprint final, where last place was still guaranteed one point. That would have bumped me into 5th place. Well five minutes before the race started, the rain came in and soaked my chances. Anyways, I stuck it to Marty later in the year!
Chris Kelly and I teamed up for the second Working Man's Madison. We rode better than our first Madison. We held our own considering we were racing against the would-be National Champ, Dan Holt.
Work obligations kept me from coming down most of the rest of the season. The one opportunity I had to make it down, I continued my Chariot race winning streak. I ended the year in 15th place overall out of 80+ racers. The highlight of the year was winning Team of the Year with Faster Mustache.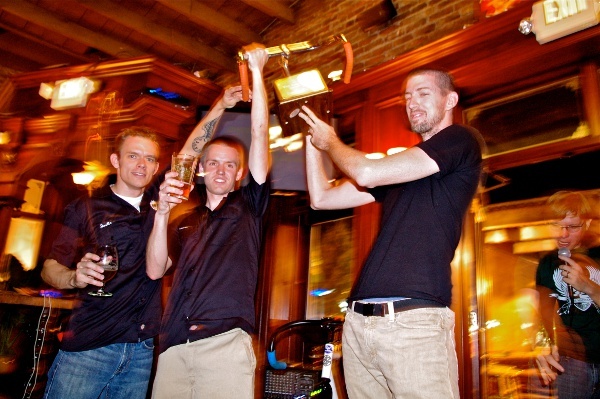 Team of the Year award. Photo Courtesy: Jon Woodroof | twotoneatl.com
Continue reading "2010 Cycling Season, Closeout" →