Now that its October and I'm on to my post-season beer and laziness celebration, I should recap this year's cycling adventures. After a successful year of track racing last year and taking a cue from my friend Chris Kelly, I made a list of goals for this year:
Compete in Wednesday night racing at Dick Lane Velodrome, not missing more than three nights.
Compete in all three Pro Race Series events at Dick Lane Velodrome and win points in one event.
Mountain bike as often as possible.
Use road riding as a training tool; don't get frustrated about performance.
Win the Faster Mustache 24 Hour Race, with team Dreadnok.
Compete in the cyclocross season, for fun.
Don't get out of shape in the winter.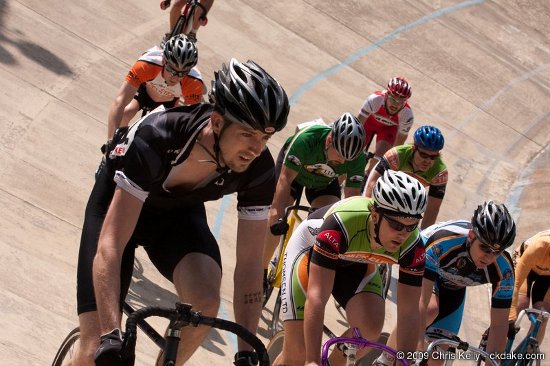 Second Pro Race Series. Photo by Chris Kelly
Continue reading "2009 Cycling Season" →